This article is part of the iF BOGOTA Trend Report, a unique project from trend research company wabi-sabi lab about the imperfect future of Bogotá, featuring 50+ stories, interviews and cultural insights from this inspiring city which may become the next capital of Latin America. This Big City's readers get a 20% discount on the report. 
What is Mejor en bici?
Since 2009, Mejor en bici (Better on bike) has promoted the use of bicycles in Bogotá as a solution for chaotic urban mobility issues and also to develop better lifestyles amongst citizens. They work with companies, universities and communities to design strategies and develop programs and partnerships helping people use bicycles as their main way to move from home to work or to study.
Insights: Mejor en bici
The key driver for the creation of Mejor en bici was the increasing number of cars on the streets of Bogotá. It is typical for a small family in Bogotá to have 2 or 3 cars, causing huge congestion. The bicycle is proving to be the best alternative.
Mejor en bici works primarily with the private sector, which is much more agile and efficient than the public sector and the common target for urban mobility initiatives.
Insights: People
In Bogotá, the perception of security is key. Citizens live with a constant fear of being robbed or assaulted, causing high levels of stress and mistrust and reducing quality of life. Governments and communities should develop ideas to tackle not only crime but also this perception.
Riding a bike is a complete lifestyle. The fashion of cool bicycles is all over Bogotá as it is in major cities across the globe, offering opportunities for related brands, products and services. This niche is growing and can be used to encourage the investment of more money and time.
Along with this lifestyle there is the money and time saving associated with cycling – one of the key benefits for companies embracing and promoting bicycle usage amongst their employees.
Future
Bogotá has a big opportunity to become not only a business hub but a green hub as well. Public parks, gardens, rivers, lakes and especially hills are key spaces to transform the city. Bicycle enthusiasts are a strategic community in the future of the region.
You can follow Mejor on Bici on Facebook and Twitter.
This insight is available along with 50+ others in the iF BOGOTA Trend Report. Readers of This Big City can get a 20% discount.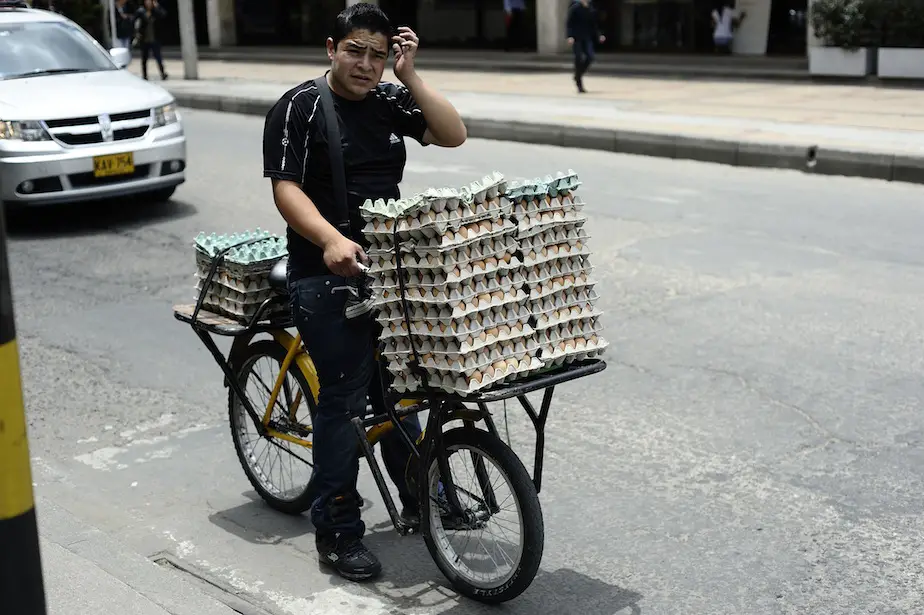 Photos by Marcel Capato for iF / imperfect FUTURE /.