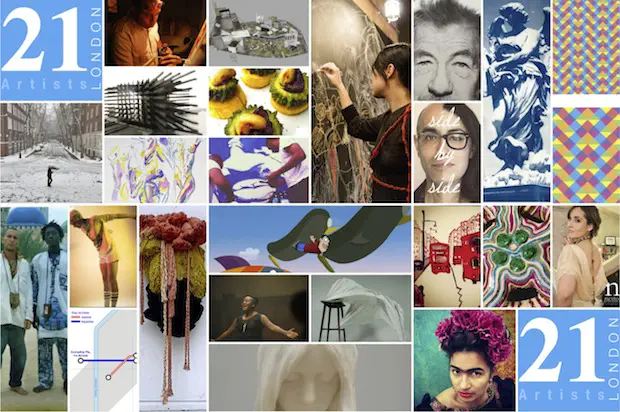 It was Oscar Wilde who popularised the notion of 'art for art's sake' in the late 1800's. He stated that, "all art is quite useless," and "art never expresses anything but itself". While no art exists in a vacuum, completely without some sort of relevance to the everyday world, Wilde rebelled against the notions of art being used to promote 'moral values' during his time, insisting that the value of art should be to reflect the artist's inner world rather than relate to the world in which he exists. While there is relevance to this view, within his rebellion of art being used as propaganda to push other ideas upon society exists an elitist ideology that artists are somehow separate from everyday life.
Flash-forward to present day and there still exists a strong elitist element associated with art. Tucked away in galleries and museums, much of contemporary art does not reach most members of society, let alone relates to them in any way. While often ideas are profound and filled with artistic relevance, art that exists in this world often only serves a select group of society, thereby alienating artists from the world around them.
Conceptual 'art for art's sake' plays an important role in the art world, though in the current state of funding cuts, growing economic disparity and an often disconnected 'virtual' society, artists and arts organisations are finding both the need and the desire to connect in a more meaningful way with other elements outside of the arts. Symphonies are playing Beethoven's 6th while walking down city sidewalks, opera singers are collaborating with hip hop musicians and entire abandoned buildings are being turned into works of art, challenging the way we view the arts and the way that art fits into our everyday world.
Art projects that use alternative spaces, connect artists for collaborations and engage with local community groups strive to work towards similar aims, moving the arts beyond 'art for art's sake' and into a partnered existence which allows for a broader and more equitable understanding of the place and state of the arts. 21 Artists – my alternative art project which launched in Chicago and is now taking place in London – moves away from a devaluation or 'dumbing down' of the arts for the general public to grasp and understand its premises, instead presenting it in a different way, bringing the work to a neutral space and pushing artists to think of their work in a new way.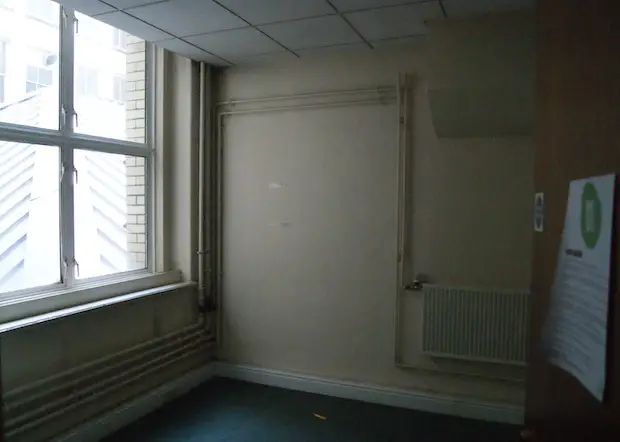 Partnering with pop-up regeneration organisation 3Space, the London incarnation of 21 Artists aims to transform the interior space of an empty, 6-story former courthouse building in central London (pictured above) into a hub of creative activity throughout the 21-day project. Culinary artists, dancers, poets, painters, performance artists, musicians, illustrators and architects will be featured everyday in the Blackfriars Hub, a place that already houses many charity and community groups given the opportunity by 3Space to use the building as a temporary workspace to grow their organisations.
With the artists selected and the space ready to go, the project kicked off on Monday, April 29th, running until the 17th of May with a final exhibition on the 21st of May. The diverse backgrounds and motivations of the Featured Artists will be reflected in the dynamic mix of projects presented and executed throughout the 21 days. Based on 3Space's organisational aim of 'turning empty space into opportunity', the theme for '21 Artists: London' is transformation, with each project geared towards transforming the internal or external space in some way, still aligning with the overall aim to maintain a high artistic standard while at the same time moving away from traditional conceptions of the gallery, museum, studio or concert space where art can be made, shared and experienced. The projects proposed by many of the artists aim not only to showcase their creative talent, but to find interesting and innovative ways to connect the arts with others, including various community groups across London.
As the project continues to be implemented in different cities, it will adapt according to the aims of the partner organisation and to the specific needs of the communities where the project takes place. Without losing any artistic or creative integrity, the vision for 21 Artists is to continue to bridge the gap between the arts and areas related to social change: community empowerment, regeneration and sustainability, working to constantly find ways to move art beyond the high-class stigmas into places that connect to more people in a more profound and impactful way.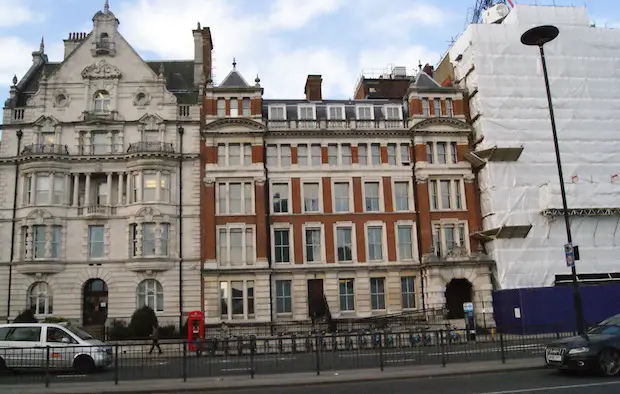 21 Artists: London is honoured to be a part of 3Space's Re:THINK Festival, running from May 1st to 3rd at their Blackfriars Hub (pictured above).
Featured Artists for 21 Artists: London- Matthew Reynolds, Paul Harrison, Bettina Fung, Les Mechants, Adrian Mills, Francesco Benenato, Warren Fox, Gabriela Parra, Ali Zaidi, Sequin Kay, Daniel Campagne, Natalie Oliveri, Yolanda Mercy, Sarah Louise Kristiansen, Andi Schmeid, David Adjei, Pia Tuulia Cabble, Pablo Robertson, Laurie Nouchka, Poppy Green, Sara Dziadik, Andrea Rania, Charles Jean-Pierre & James Flowers.
Meg Peterson is a Chicago and London-based artist and Project Director of 21 Artists. To find out more about 21 Artists, visit the website, Facebook page or Tumblr site.